Gerard Duphiney is Managing Partner at Duphiney Financial Network in Denville with over 23 years of experience in the financial services industry. He is a CERTIFIED FINANCIAL PLANNER™ professional. Prior to becoming a financial advisor, he worked for a number of years at a nonprofit as a Director of Youth Services on the lower east side of Manhattan, serving more than 1,500 young people in various camps and education programs. He received his B.A .from The Catholic University of America and received his M.S. from Columbia University.
Currently, Gerard serves on the Executive Committee for the Board of Trustees at Morris Catholic High School. He also serves as the Treasurer on his community Cedar Lake Board.
Gerard has been married to his wife, Jennifer, since 1991. They have two sets of twins, Catie & Ben who are college students and Emma & Max who are in high school. Gerard & his son Ben founded Mission Madera and led a recent trip to Uganda & look forward to more mission trips in the future.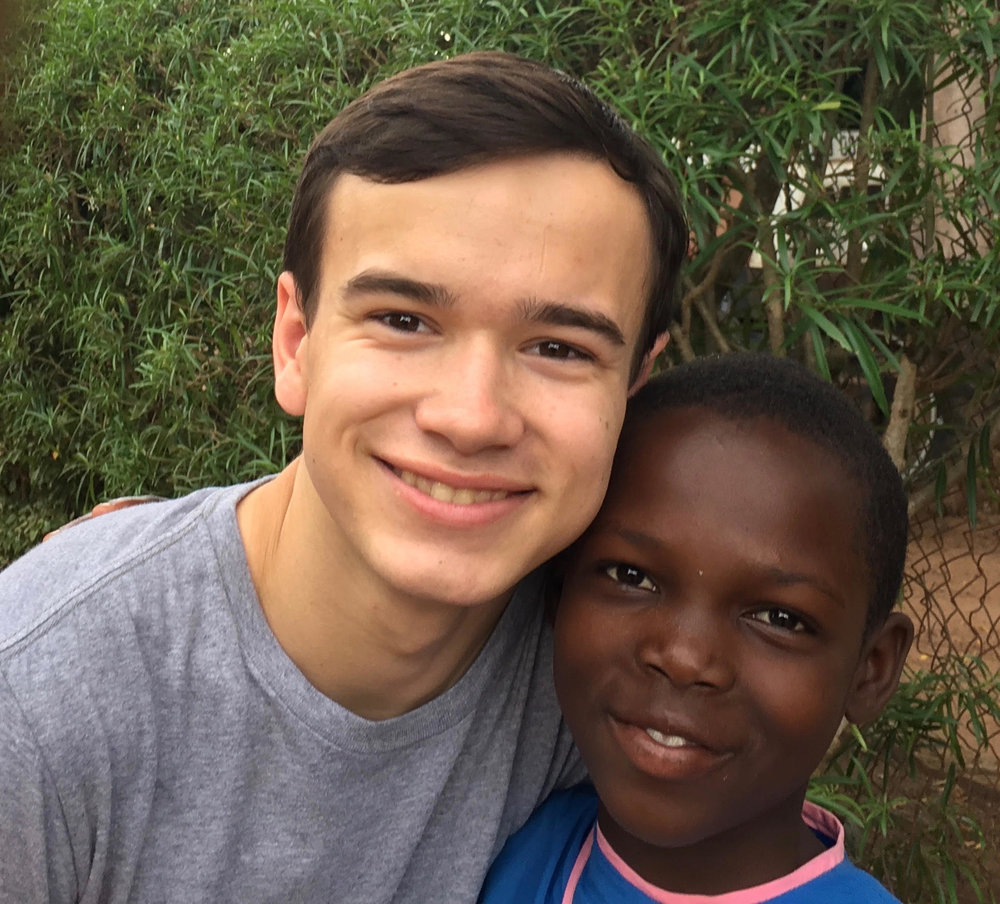 Benjamin Duphiney studies Theology, French and Francophone Studies, and Philosophy at The Catholic University of America in Washington, DC. He always had a dream to go to Africa and in 2017, that dream became a reality. He became very good friends with Sr. Cecilia Akol, who was the reason of his adventures to Uganda. God's plan led to another mission trip in 2018 and 2019, which included 14 members. Ben hopes that this story inspires other people to say "yes" to God's plan, even if it brings you half way across the world. Ben's favorite author is CS Lewis and he loves to travel. He also has a passion for learning about other cultures and foreign languages. Ben will return to Uganda this summer with even more missionaries to do God's work!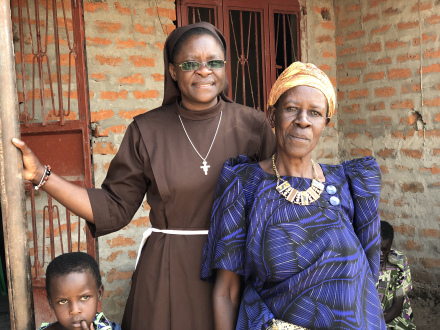 Sr Cecilia Akol is a native Ugandan who joined the Little Sisters of St. Francis at the age of 21. Sister worked as an assistant teacher in an elementary school and then as a teacher for several grades for over 10 years. She decided to pursue a college degree in the US and received a scholarship to the Assumption College for Sisters in Denville, NJ. It was during that time that she met Ben Duphiney who was a sophomore at Morris Catholic at that time. Sr. Cecilia received her Associates Degree in Education in 2018. She was accepted into Siena College in Albany thanks to the the Franciscans and the school's generosity. She is studying English & Education. Sr.Cecilia was our Mission Madera connection. When Ben wanted to go on a mission trip to Africa, he asked Sr. Cecilia if her convent in Uganda would welcome he and his dad as missionaries. Her order said yes and that was the beginning of Mission Madera. Sr. Cecilia will return to Uganda after her educational pursuits.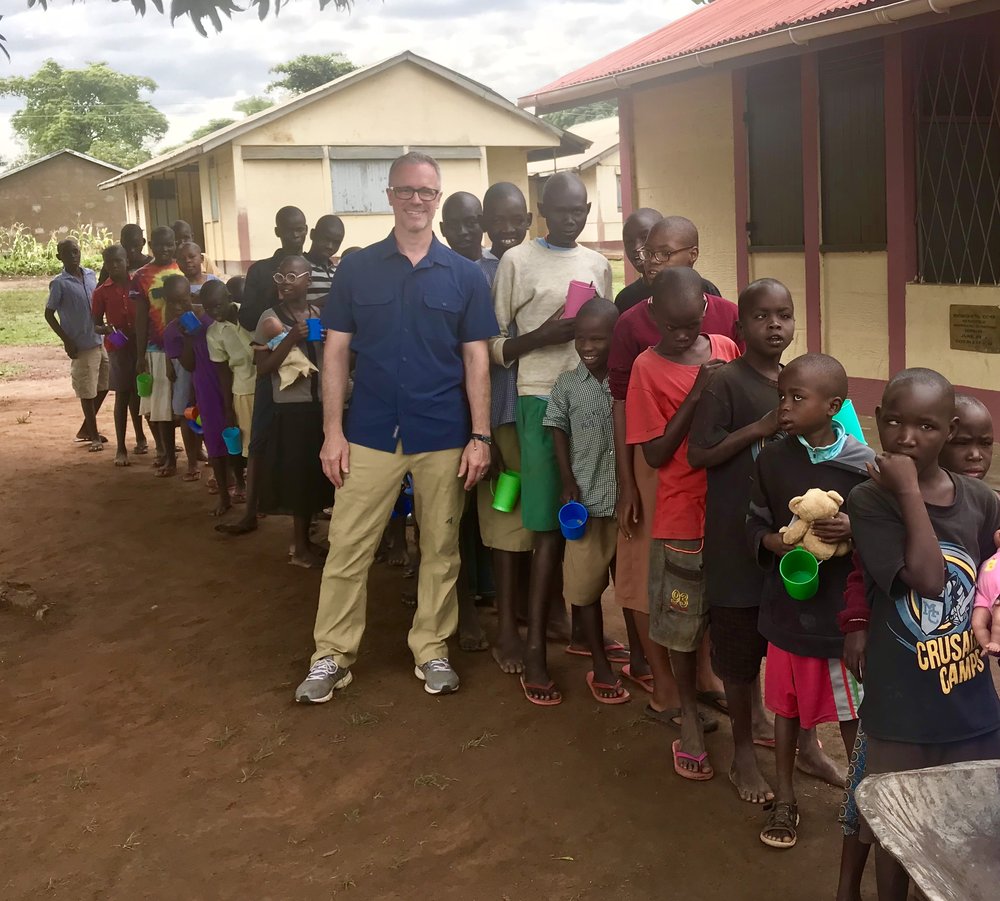 Dr. Michael St. Pierre is the Executive Director of the Catholic Campus Ministry Association. He and his wife, Cary are the proud parents of four children. He first traveled to Uganda in the summer of 2018.
Mike holds a B.A. in Philosophy from Catholic University of America, an M.A. in Theology from Seton Hall University, an M.A. in Education from Seton Hall University and an Ed.D. in Education from the College of St. Elizabeth.
His articles have appeared in America, Momentum and Productive Magazine. His first book, via Ave Maria Press, debuted in April, 2019.
Dr. Jeanne Gradone is the Dean of Guidance at Morris Catholic High School. She and her husband, Richard, are the proud parents of two sons.
Jeanne earned a B.A. in Mathematics and Education from Montclair State College, an M.A. in Secondary Administration from Seton Hall University, and a Ph.D. from Fordham University in Educational Administration/ Leadership. She is the former principal of Bayley-Ellard HS and Morris Catholic HS, serving in secondary education in both diocesan schools for more than 40 years. She also taught Research and Finance courses as an adjunct professor in the Graduate School of Education at Fordham University.
In 2010, Jeanne was asked to partner with Catholic Relief Services to help develop a Global School Initiative to help high school students learn to live in solidarity with the poorest of the poor. With CRS, she was invited to travel to the Holy Land, Jordan and Malawi to meet beneficiaries and see the life changes that are possible when we follow Christ's call to service.
Robert "Bob" Duphiney attended the City College of New York at Baruch School of Business. Later in life, he graduated with a four year Certificate in Pastoral Ministry from St. Elizabeth College. He has been a financial advisor since 1968 and continues to work part time today. In 2008, he co-founded Duphiney Financial Network with his two sons which serves over 1,000 families.
Bob has served in many ministries over the years. He was a founding member of the Morris Catholic H.S. Education Council where he served for nine years. He also served nine years with St. Clare's Hospital Chaplain's Office followed by three years at Dover Facility as an Extraordinary Minister & Compassionate Care Hospice volunteer. In the early 1980's, Bob and his wife served as Co-Directors of the Family Life Bureau of the Diocese of Paterson.
Bob & his wife, Mary Margaret were married in 1959 and have eight children, 20 grandchildren and 5 great children. They winter in Venice Florida every year, where they serve as Extraordinary Ministers at the Cathedral of Epiphany visiting nursing homes and the homebound.
Catherine "Catie" Duphiney is currently studying Mechanical Engineering at Stevens institute of Technology in Hoboken, NJ. She is very involved in her collegiate chapter of Engineers Without Borders, a humanitarian engineering organization, and is currently working to bring the organization to Madera. She has always had a passion for equality specifically pertaining to women's rights. Her passion amplified ten-fold after going on her first mission trip to Uganda in 2018. Since then, Catie has helped raise over $3000 for the purchase of sanitary pads for girls in Madera. She is a passionate advocate about the importance of female education especially in the STEM field and is excited to bring that to the girls in Uganda.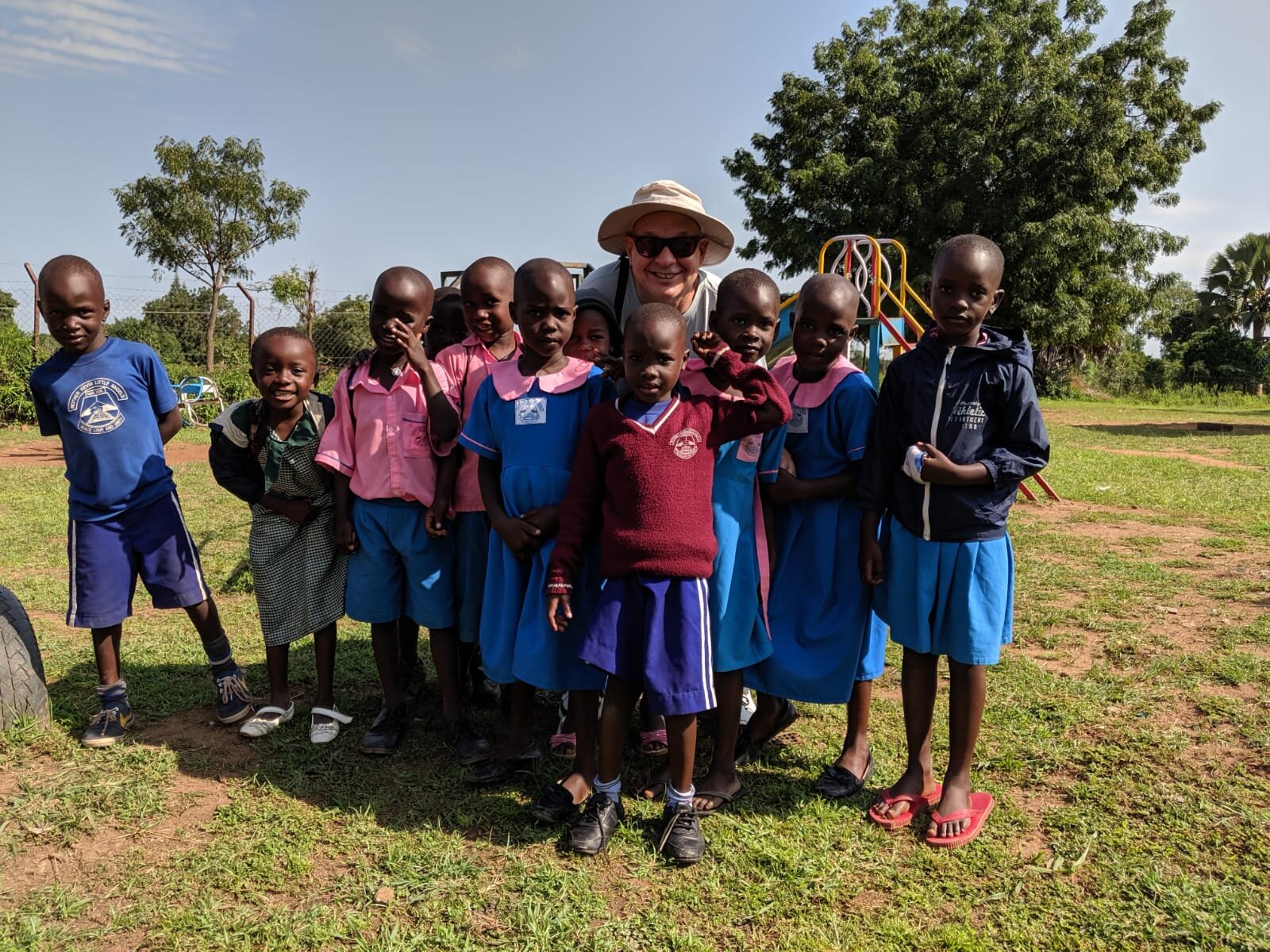 William "Bill" Schilling is the Director of Athletics and Facilities at Morris Catholic High School. Bill is in 41st year as an educator and his seventh year working as an administrator at MCHS. Prior to MCHS, Bill served as an administrator for the Morris Hills Regional District as an Assistant Principal, Athletic Director and Principal of the Adult High School.
Bill holds a B.A in Teacher Education from Montclair State College with certifications in Physical Education and Mathematics. In addition, he has two M.A Degrees - Education Administration from New Jersey City University and General Education from Seton Hall University.

Bill and his wife Roberta have been married for 34 years and have two adult children, Michael and Rachel. Currently, Bill serves as a Eucharistic Minister at the Good Shepherd RC Church in Andover, NJ.